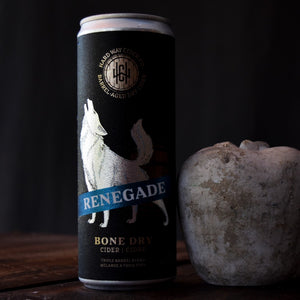 Now available in a sleek 355ml can, our flagship cider is a triple barrel blend, bone dry cider with hints of oak and spice. Made with only 100% Ontario apples, this cider is clean and fresh on the palate. 

Sugar? No!
Bubbles? Yes!
Gluten free

6.5% abv
355ml sleek can

Ingredients: Apples, Sulphites 

Hold tight, there's more coming soon!!